WE'VE GOT ALL THE GEAR.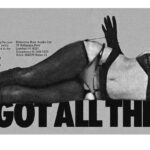 Click on the image above to see the full size version
Equalizers

Noise Reduction Systems

Limiters & Compressors

Amplifiers

Digital Delay Lines

VCA Grouping Systems

Digital Reverberation Systems

Special Effects
However wonderful your studio may be, you Britannia Row Audio Ltd may sometimes need a little something extra.
At Britannia Row, we've probably got it; for rent by the day week, month or longer.
Or even for outright sale.
For obvious reasons we've not listed evervinina- theres much more.
Write or call Sandra for more details
35 Britannia Row
London N1 8QII
Telephone 01-359 5275
Telex 268279 Britro G