Altec,
we challenge you.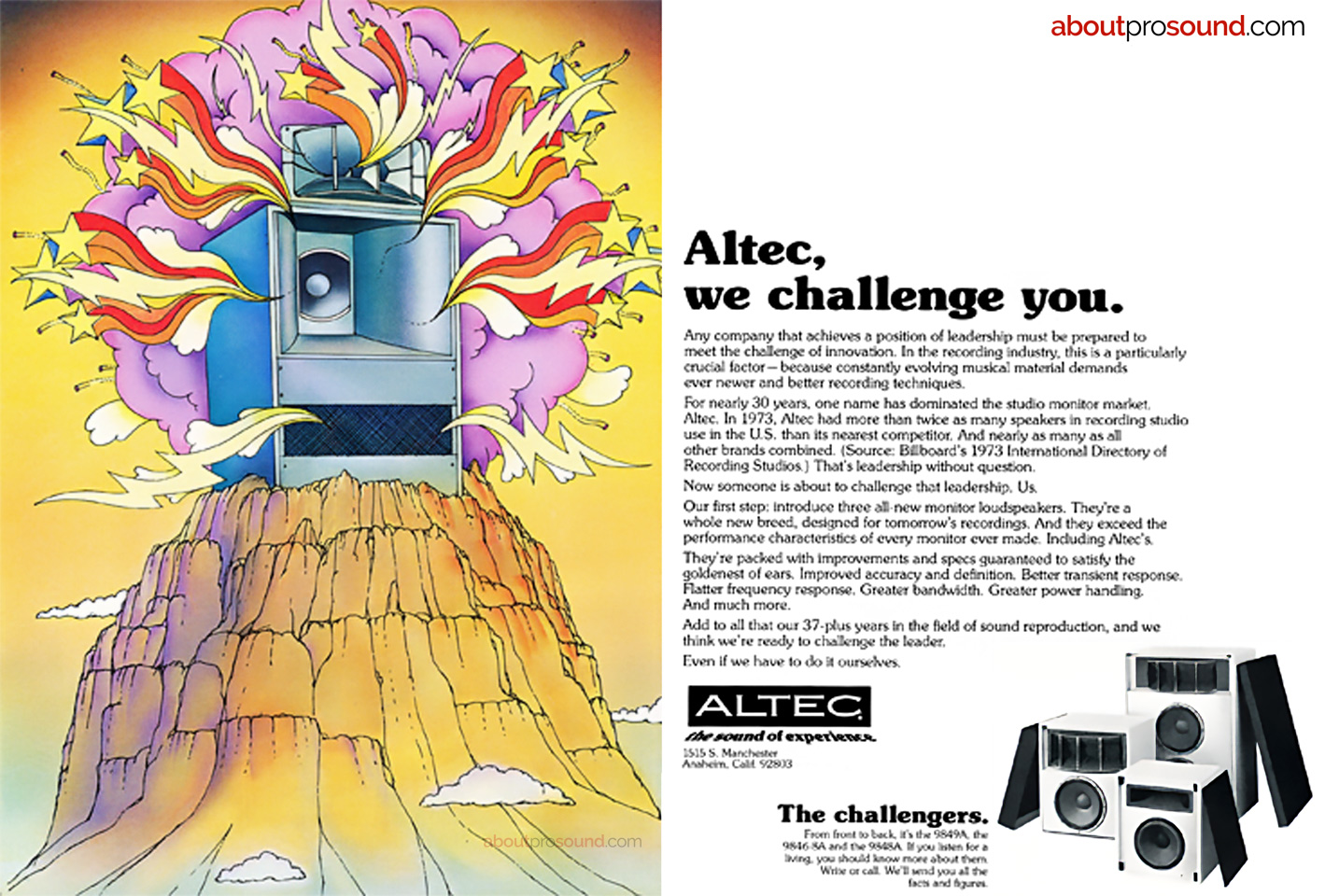 Click on image above to see full size version
Any company that achieves a position of leadership must be prepared to meet the challenge of innovation. In the recording industry, this is a particularly crucial factor – because constantly evolving musical material demands ever newer and better recording techniques.
For nearly 30 years, one name has dominated the studio monitor market.
Altec. In 1973. Atec had more than twice as many speakers in recording studio use in the U.S, than its nearest competitor. And nearly as many as all other brands combined. (Source: Bilboard's 1973 International Directory of Recording Studios) That's leadership without question.