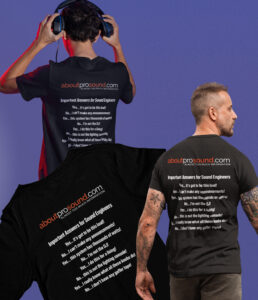 Click on Image above for Full Size Image
Important Answers for Sound Engineers
Yes… it's got to be this loud!
No… I can't make any announcements!
Yes… this system has thousands of watts!
No… I'm not the DJ!
Yes… I do this for a living!
No… this is not the lighting console!
Yes… I really know what all these knobs do!
No… I don't have any gaffer tape!